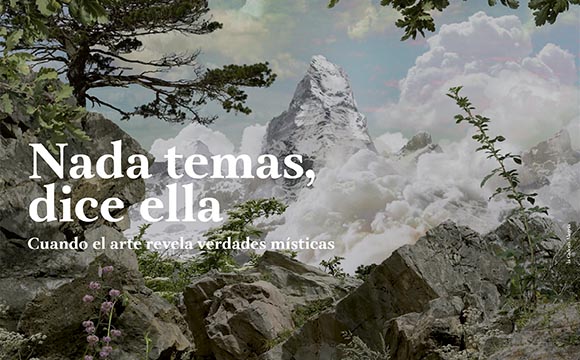 Valladolid, 17.11.2015 - 28.02.2016
Organised in connection with the 5th Centenary of the Birth of Saint Teresa of Jesus, the aim of this exhibition is to explore the meaning of spiritual searches at the onset of the third millennium, establishing the need to find their common anthropological thread and endorsing their connection with creative languages. Twenty-one contemporary artists have been chosen for their thematic, conceptual, existential or political affinities with the figure and the legacy of Teresa of Avila.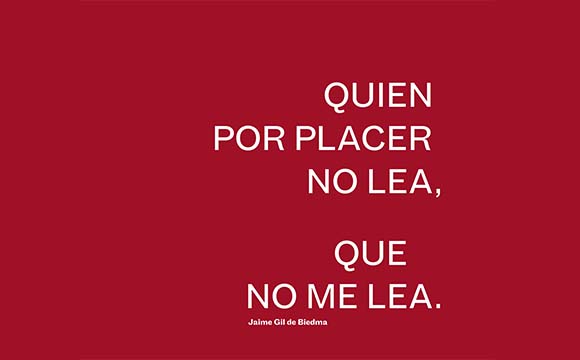 Madrid, 09.02.2016 - 27.03.2016
The exhibition layout takes the form of an audio-visual installation which, in a conceptual manner, suggests emotions and conveys what the poet wished to transmit. Jaime Gil de Biedma has influenced several generations of poets: his manner of explaining himself, of showing himself unashamedly, but taking care over formal and aesthetic aspects. His is a flexible manner of writing – apparently colloquial but highly complex and careful – which has made him one of the most popular twentieth-century poets.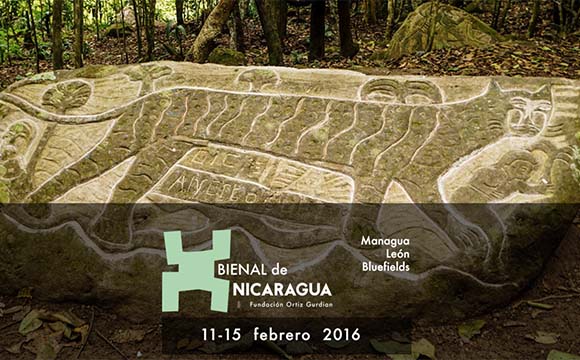 Managua, 09.02.2016 - 05.05.2016
The biennial is hosted by three Nicaraguan cities and features works by 30 international artists from the Americas, Europe and the Middle East. The show is curated by Oliver Martínez Kandt and explores the importance of constructing theories from the sensitivity. Writer Alberto García del Castillo, who is taking part with the support of AC/E, will give a public reading of his first novel Retrospective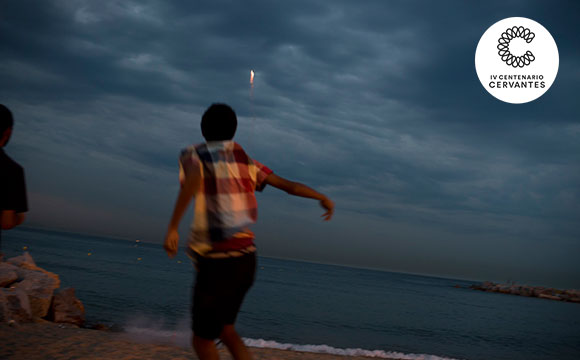 Madrid, 16.12.2015 - 01.05.2016
The exhibition (Cervantes, a contemporary spirit), organised by AC/E and the Instituto Cervantes, shows the photographs produced by José Manuel Navia in connection with the celebration of the 400th anniversary of the death of Miguel de Cervantes in 2016. For this project, Navia followed in Cervantes' footsteps, visually capturing the places and paths trodden by the great author throughout his life – a troubled and uncertain life that is also revealed to us in a veiled manner in his works. >Read eBook
Mexico D.F., 29.01.2016 - 15.05.2016
An interplay of paradoxes relating to the age we live in through invisible, imaginary and virtual presences is revealed in the exhibition The Future Belongs to No One Yet by the Spanish artist Eugenio Ampudia. The show presents a selection of works through which the artist and the curator Blanca de la Torre set out to reveal all the invisible layers of everyday life by inviting the spectator to experience the work as a trigger of thought and the structures and system we inhabit.
>eBook (includes videos from the artist)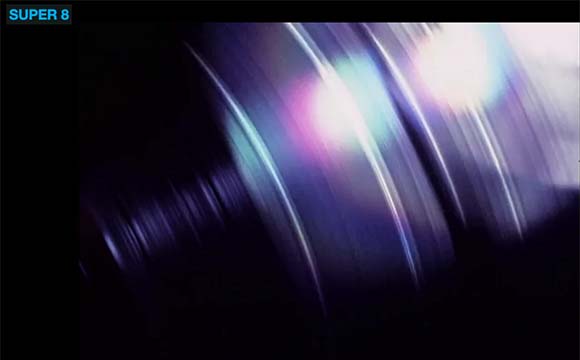 Los Angeles, 04.02.2016 - 22.02.2016
Spanish filmmaker David Domingo, who specialises in shooting on analogue super 8 mm and 16 mm film, is touring five US film forums to present his work: Los Angeles Filmforum; San Francisco Cinematheque; Cinema Project, Portland, Oregon; North West Film Forum, Seattle; and Anthology Film Archive, New York. The programme, entitled A Super 8 Odissey, begins with his acclaimed first short, Super 8, made in 1996.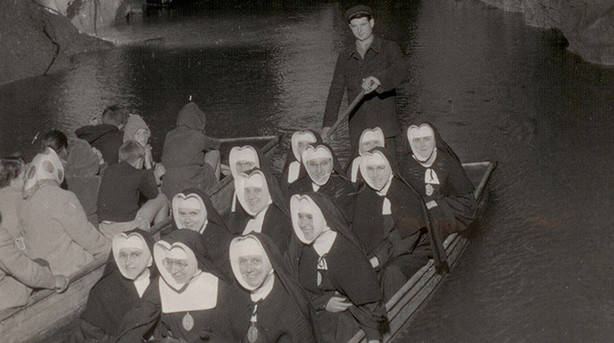 Pamplona, 08.02.2016 - 14.02.2016
In 2016 the festival will be celebrating its 10th year and the official section will feature documentary films from all over the world, two retrospectives, masterclasses and series of lectures. Two important foreign professionals are also taking part this year with the support of AC/E: Luis Ospina, director of Cali International Film Festival (Colombia), and Andréa Picard of Toronto Film Festival.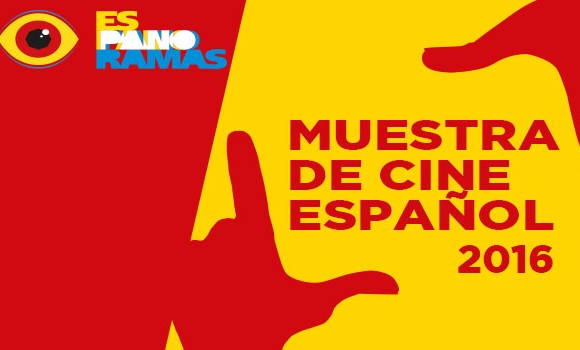 Buenos Aires, 11.02.2016 - 24.02.2016
Espanoramas presenta en su segunda edición una cuidada selección de la cinematografía española actual, articulada en secciones específicas. Películas multipremiadas, directores noveles aclamados e íconos de la gran pantalla, un ciclo de los consagrados del terror y el foco a la mítica actriz Ángela Molina toman el espacio del Cine Gaumont durante dos intensas semanas.