Little-known Stories
Tomás Juan and Tomás Cuper: Two Englishmen in the Conquest of La Florida
Before its arrival in Florida in 1565, Pedro Menéndez de Avilés's fleet stopped in Puerto Rico to gather reinforcements. Among the new recruits were ten recently-captured Englishmen. These Englishmen helped Menéndez expel the French from Florida. What happened to them after that? At least two of them returned to Puerto Rico where they were arrested and sent to Seville. Imprisoned in the Casa de la Contratación, and accused of heresy and illegal slave trading, Tomás Juan and Tomás Cuper embarked on a lengthy legal campaign and eventually secured their freedom.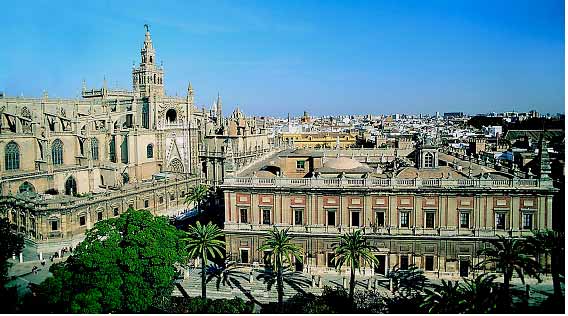 Casa de la Contratación, Seville, Spain, where the two Englishmen were held prisoner.
Francisco Villareal, Jesuit Lay Brother: Early Theater in South Florida.
Jesuit Lay Brother Francisco Villareal served in the Florida mission field for six years, from 1566-1572. In 1567, Villareal directed two "comedias" or plays to help him communicate the Christian doctrine to the Tequesta Indians of present-day Miami, Florida. His letter documenting the plays is the first written record of a theatrical performance in North America.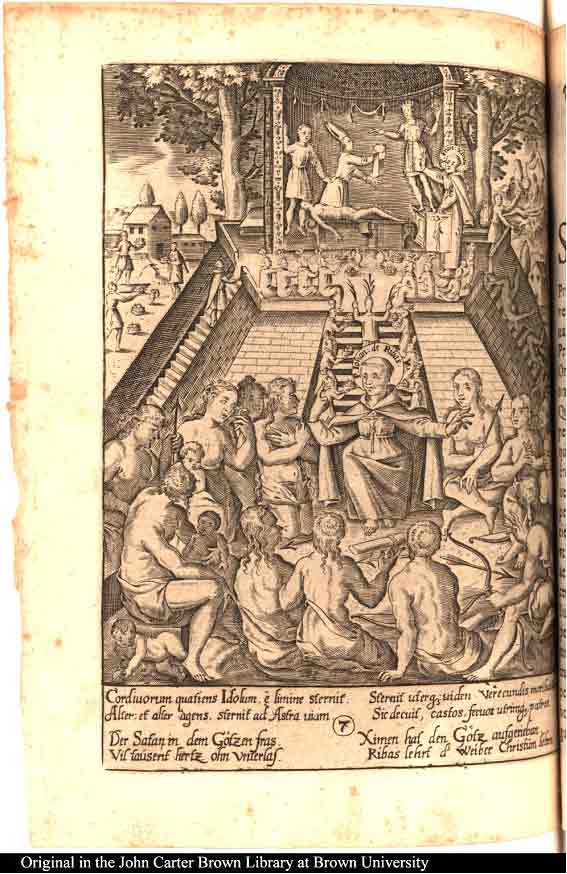 Vita Venerabilis Patris Fratris Ioannis de Ribas, qui Sextus lapis Ecclesiae Indicae fuit.
JBC Library, Rhode Island
Lucas and the 1597 Guale Indian Uprising: A Sixteenth-Century Waterboarding
In the fall of 1597, Guale Indians murdered five Franciscan friars and took a sixth captive. Florida's governor captured seven young Guale boys, one named Lucas. Convinced of Lucas´s involvement in the murders, St. Augustine´s governor ordered his torture. An Indian translator described the torment:
"Lucas is to be put to the rack, with his feet and hands bound. Two garrotes are to be tightened around each leg, one over the thigh and the other around the calf; just below the knee...four cuartillos of water are to be poured into his mouth and nose, over a thin piece of cloth placed inside Lucas's mouth..."
Lucas confessed to witnessing one of the friar's murders but denied any participation; the following day Lucas was paraded through the streets of St. Augustine and hanged at its military garrison.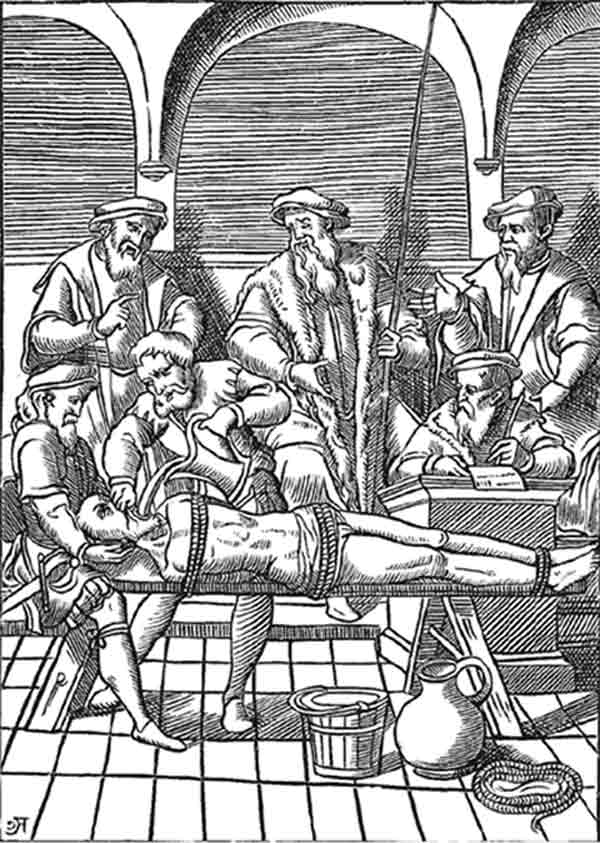 The water torture, Praxis Criminalium, 1556
Bayerische Staats Bibliothek Digital, München.
Ana López and María Tome: Runaway Wives. A Case of Transatlantic Bigamy
In 1576, a Cuban official named Baltasar del Castillo conducted a secret inquiry into governance in the Florida colony. Castillo learned that two married women living in St Augustine had abandoned their husbands in Spain and had been "living with" other men. One of the women, Ana López, had recently given birth to a daughter. To avoid further scandal, Castillo ordered their immediate return to Spain and that they pay their own passage. If they refused, they would be denounced as bigamists before the Spanish Inquisition. Within eight days, Ana López and María Tome began their return to Spain. Their fates are unknown.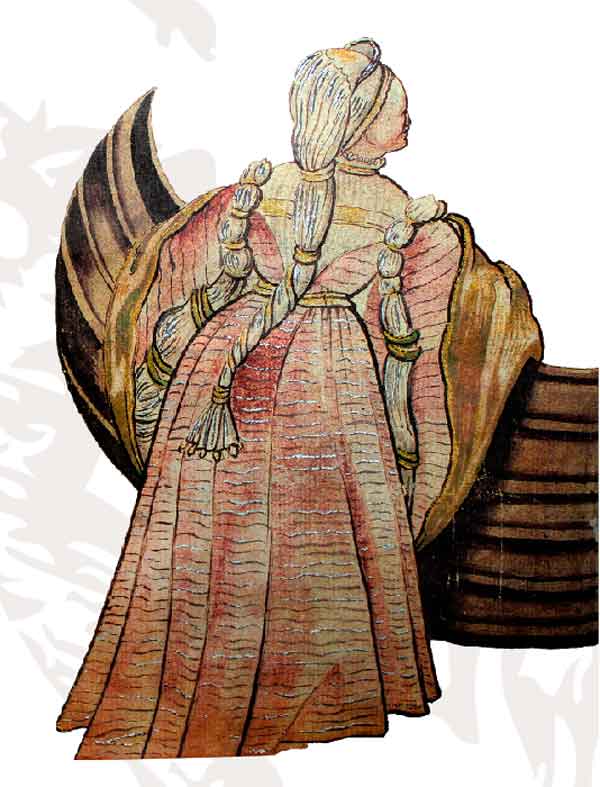 Dibujo Ch. Weiditz, 1529.
Biblioteca Provincial, Sevilla.
Richard Arthur: America's First Irish Priest?
On June 2, 1597, an Irishman named Richard Arthur arrived in Florida. Arthur had enjoyed a distinguished Spanish military career, serving in campaigns in Italy, Malta, and Flanders. He later served as chaplain of the Order of Malta to the soldiers of the Castillo of San Juan (Puerto Rico) and to Spanish artillerymen stationed in Lisbon, Portugal.
In 1596, Florida's newly- appointed governor, Gonzalo Méndez de Canzo, recruited Arthur to serve as St. Augustine's parish priest. He is the earliest known Irish priest to serve in any region of the future United States.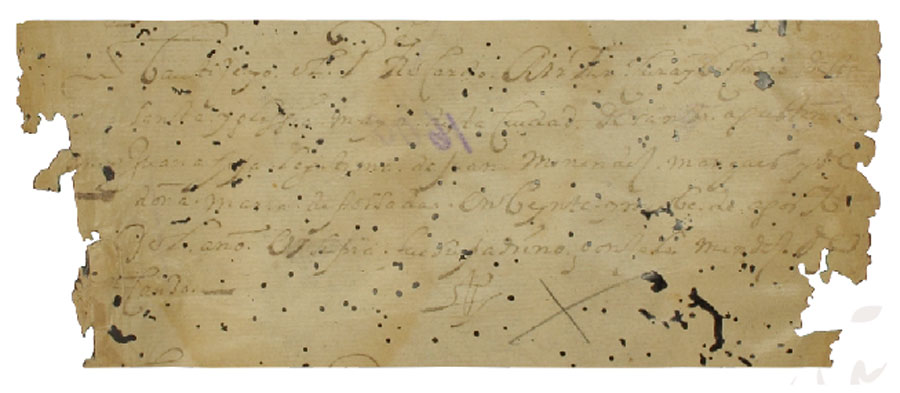 Irish priest, Richard Arthur, baptizes an infant girl named Juana, legitimate daughter of Juan Menéndez Márques and María de Posada. Archive of the Diocese of St. Augustine.
Archive of the Diocese of St. Augustine.
Francisco Menéndez: Captain of America's First Free Black Settlement.
Francisco Menéndez led a remarkable life. Born into a West-African Mandigo tribe, he was sold into slavery, and then escaped to Spanish Florida, where he earned his freedom. While serving as a privateer for the Spanish, Menéndez was recaptured by the English, tortured, and once again enslaved.
He managed to escape slavery a second time and return to Florida. In 1738, Francisco Menéndez was appointed leader of the first free black community in what would become the United States. The settlement was named Gracia Real de Santa Teresa de Mose. Menéndez served as Captain of Fort Mose until 1763, when Florida fell to the British. He then moved with his wife and four daughters to Cuba, where he spent the rest of his life.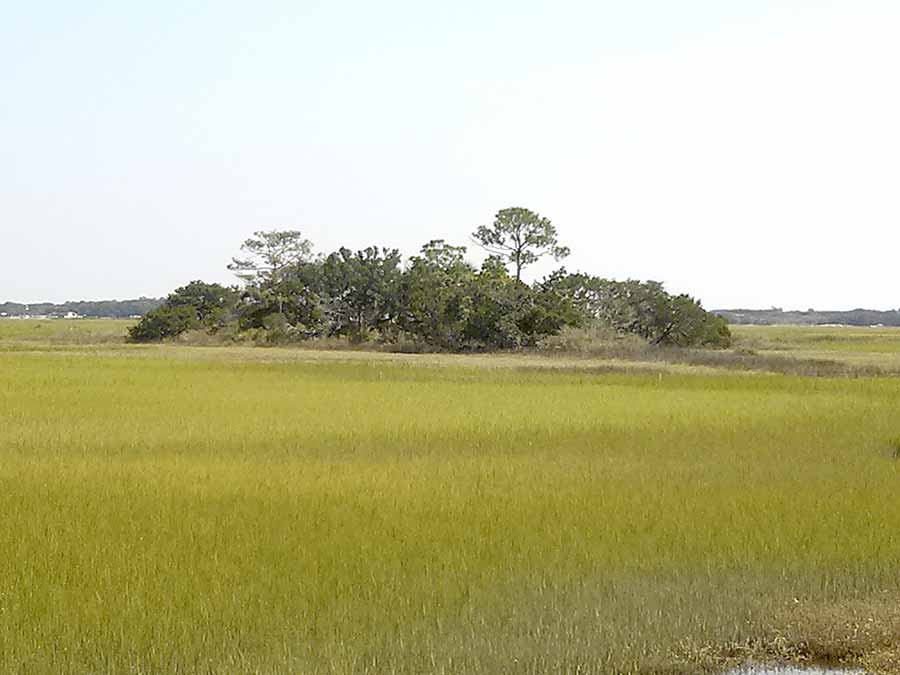 Ruins of Fort Mose, St. Augustine, FL
Photograph courtesy of J. Michael Francis.
Don Juan: Forgotten Chief.
At the end of the 16th century, Don Juan was among the most powerful Indian rulers in la Florida. From the Island of San Pedro (modern Cumberland Island, Georgia), he ruled over dozens of Timucuan communities. Don Juan was also one of the wealthiest individuals in the region. He received an annual salary from the Spanish Crown and he owned a horse. In exchange for his "loyalty," the Spanish Crown regularly rewarded Don Juan with elaborate gifts of clothing, metal tools, fine beads and wheat. One contemporary Spaniard described him as a man of great carriage and countenance, with impressive physical strength.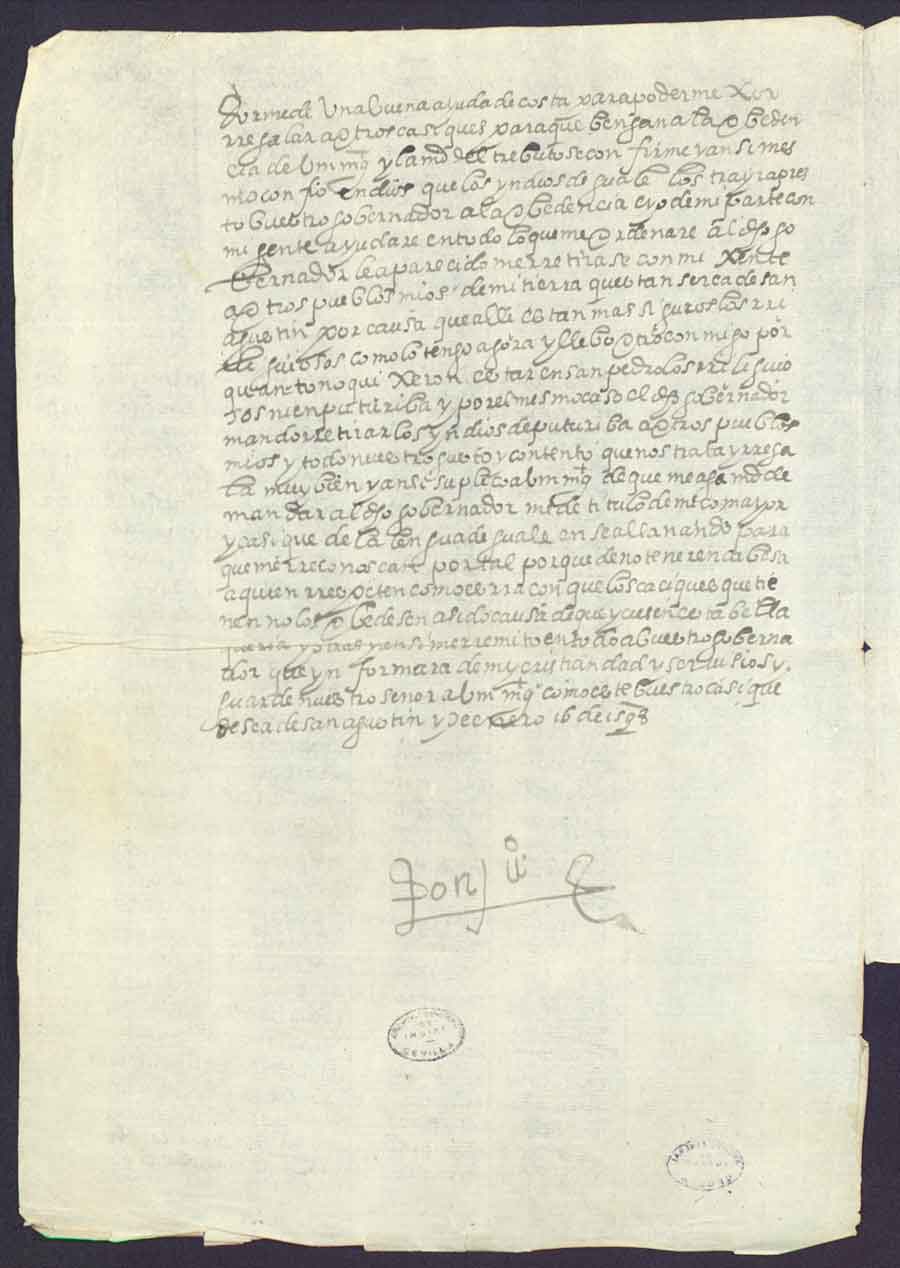 Letter from don Juan to the King, January 16, 1598.
Archivo General de Indias, Sevilla
Maria: An African Nurse in 16th-Century Florida
Maria was an African slave who looked after the sick and injured in St. Augustine's first hospital, Santa Barbara. Aware of her important role, the Governor successfully petitioned the Spanish Crown to provide her with a modest salary for her work. Little is known about Maria´s life in Florida, but perhaps she is the same Maria who, in 1605, married the African slave Simon, in a February ceremony, in the company of her African godparents, Baltasar and Felipe.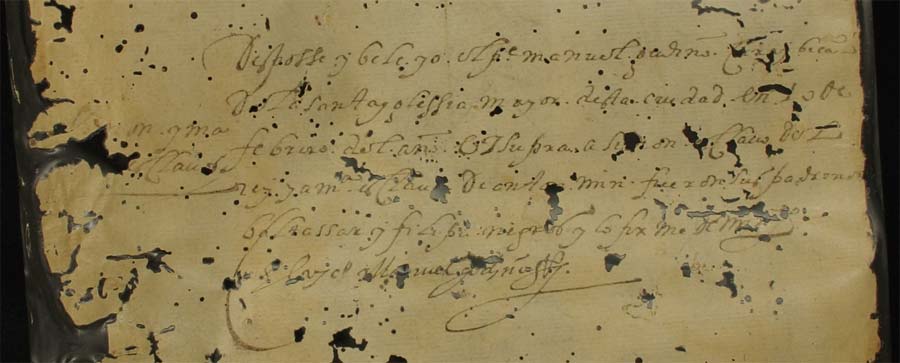 Archive of the Diocese of St. Augustine.