Fray Luis de Cancer
He arrived in the New World in 1517 in order to convert the Taino Indians of Puerto Rico to Christianity. This Dominican friar was a strong defender, alongside Bartolomé de Las Casas, of conquering through love and without weapons, and tried to apply this method in La Florida.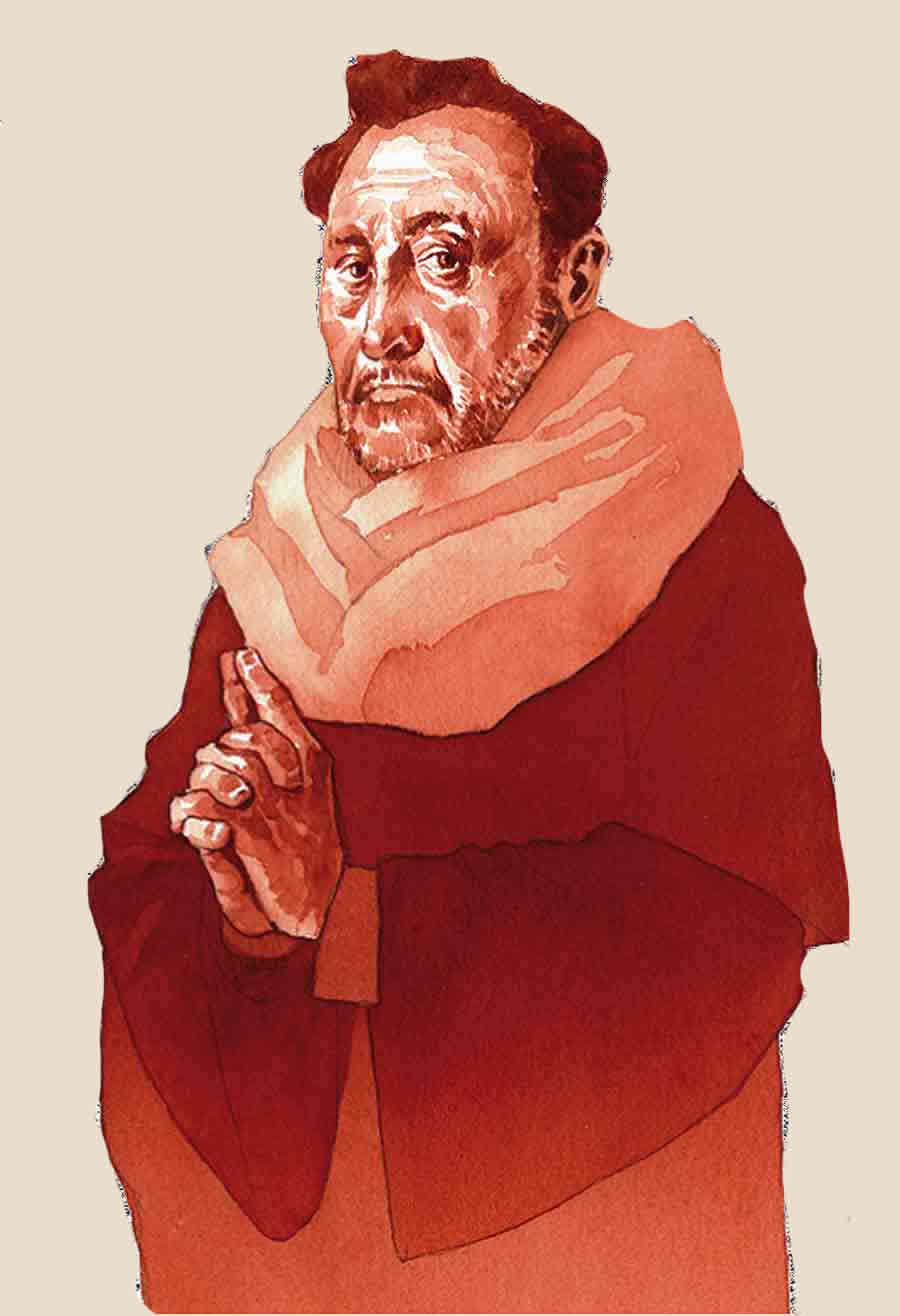 Peaceful conversion of the Indians
In 1549, he arrived at Tampa Bay with the objective of peacefully converting the Indians of the region to Christianity through their native languages. On meeting the Tocobaga he proclaimed: "He oça uluata", meaning "We are good men".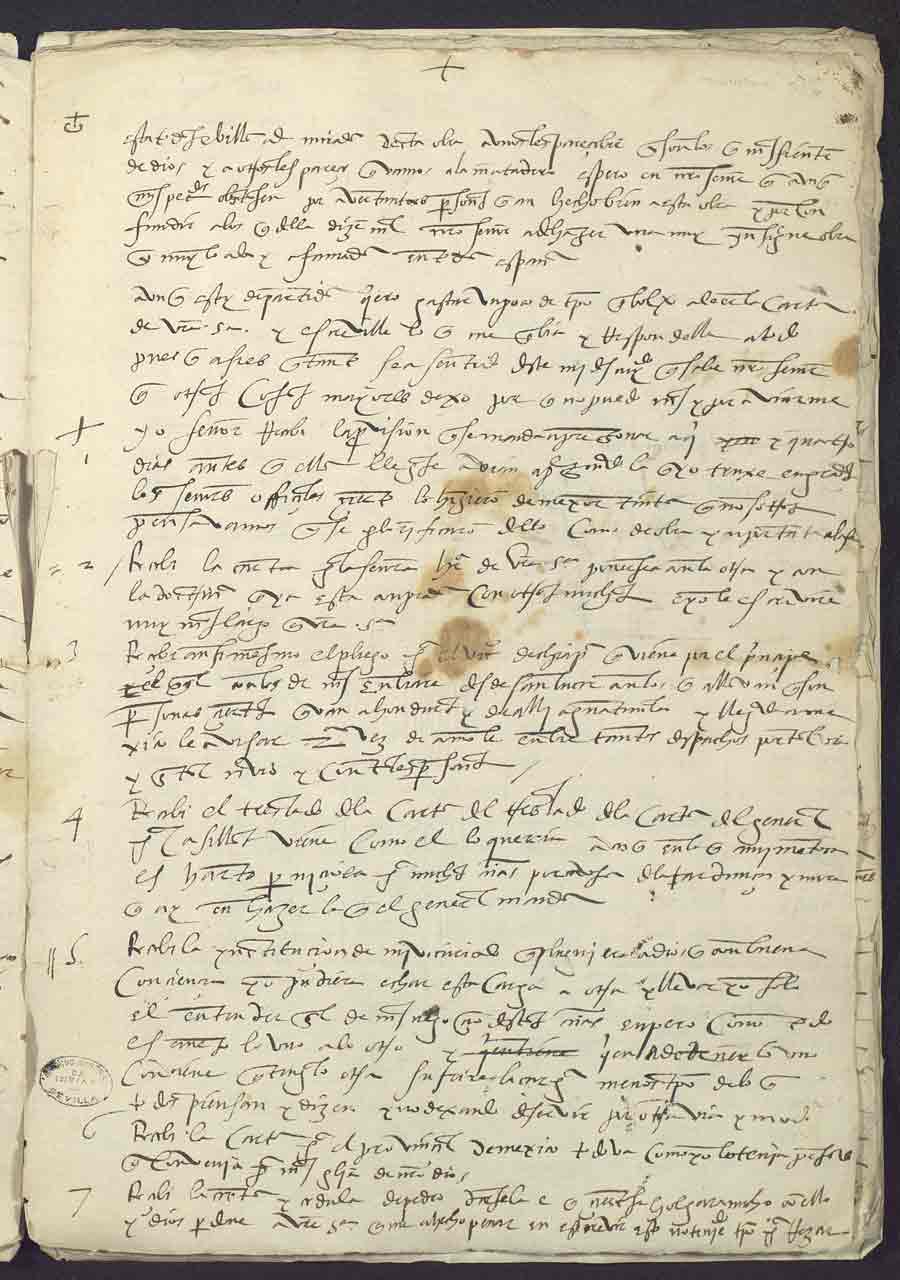 Cancer letter
Archivo General de Indias, Sevilla.
Beaten to death
Dressed in his habit and carrying a cross, he approached the shore. As soon as he reached land, the Indians surrounded him and began beating him with macanas until he was dead, according to an account by his colleague Gregorio Beteta.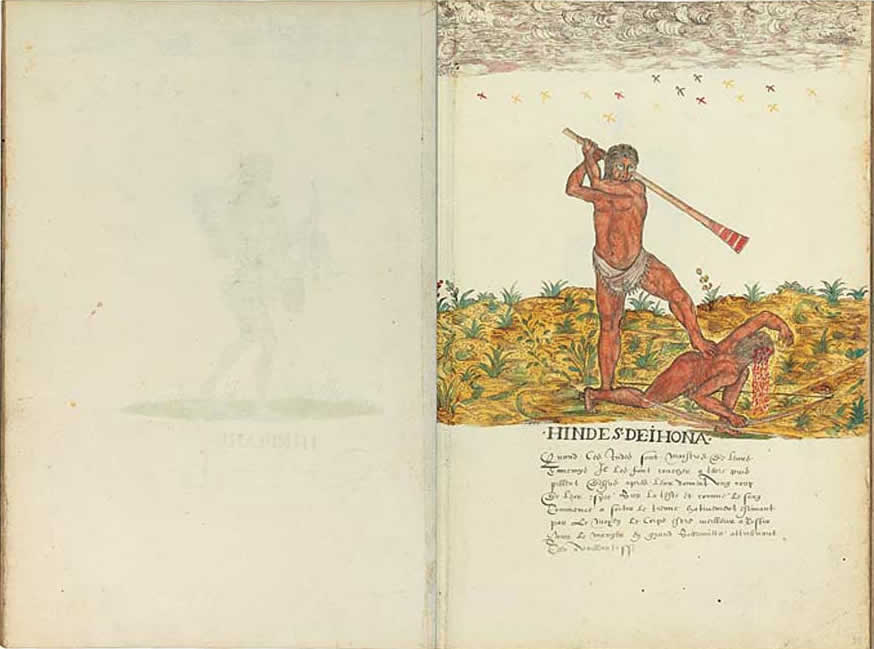 Indian wielding a macana.
Drake Manuscript.