International Book Fair of Buenos Aires 2017 (43rd edition)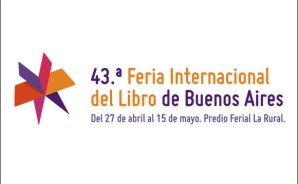 Creators
Luis García Montero
Organised by
With the collaboration of
The Fair is organized by the Fundación El Libro, a non-profit organization whose mission is to promote the book and the habit of reading. During the first three days the fair is dedicated exclusively to the publishing industry and the training of professionals. After that it opens to the public and becomes a true city of books, with more than 48 thousand square meters of exhibition, 1500 cultural activities and about 500 exhibitors from more than forty countries.

This year the fair celebrates its 43rd edition and is the most important cultural event in South America. Participating in it is an opportunity to reaffirm ones role in the book world in Spanish and its culture. This edition features Los Angeles as a guest city. For twenty days more than a thousand cultural events take place and, due to its characteristic, will be the center of interest of the world press.

AC/E supports the participation of several Spanish creators in various teaching and dissemination activities:

Ellen Duthie at the 26th International Conference on Education
The most traditional of the teaching meetings in the framework of the International Book Fair of Buenos Aires. Aimed at educators of all levels who wish to deepen the didactic and pedagogical aspects of their activity in the classroom and to students of careers related to education.
During its last editions, the thematic focus has focused on issues such as didactics, transversality, new technologies, contributions of neurosciences to teaching, multiple literacy, inclusion and violence in school, among other relevant topics .

Eugenia Manzanera de la Fuente at the 22nd International Meeting on Oral Narration: "Cuenteros y cuentacuenteros"
The International Meeting of Oral Narration is considered one of the spaces that encourages the encounter with the spoken word and that values ​​the richness of oral transmission. From its origins, the cycle tends networks that favor the consolidation of the narration movement, integrating storytellers of all ages, places, areas of action and profiles. Through extensive and diverse programming that includes dialogues with writers, reflection spaces, round tables, training workshops, shows and special activities, it seeks to train the narrators trying to rank their professional role.
800 attendees between national and international.

Luis García Montero and Andrés Sánchez Robayna at the 12th International Poetry Festival
A space of celebration of poetry and their voices, a must-see event to know the new trends and get in touch with the expressions of the consecrated. Year after year the Fair opens its doors to receive poets from around the world such as Spain, Italy, France, Japan, Switzerland, Canada, South Africa, India, Croatia, Paraguay, Mexico, Colombia, Chile, Cuba, Costa Rica, Panama, Ecuador, Brazil, among many others. In the next edition we will have a special tribute to Oliverio Girondo.
Comments (0)