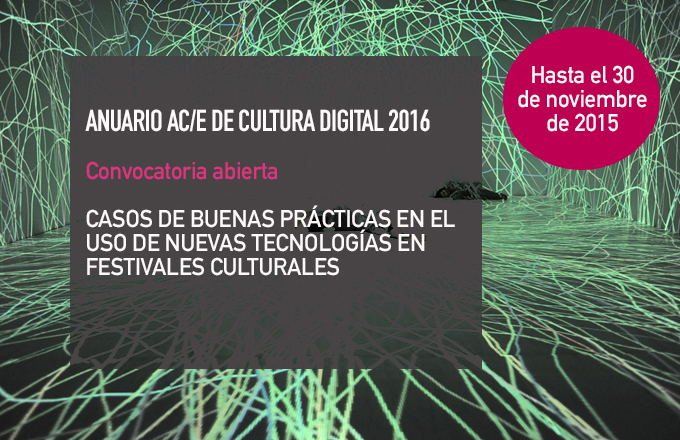 Madrid, Abr 2016
The focus AC/E's Annual Report 2016 will identify and analyze the use of new technologies in the organization and promotion of cultural festivals (film, music, books, art, theater, etc.). You can present your case and tell us how you apply digital technologies in your festival (fair or professional cultural) to enrich the experience of the participants. The deadline closes on November 30, 2015.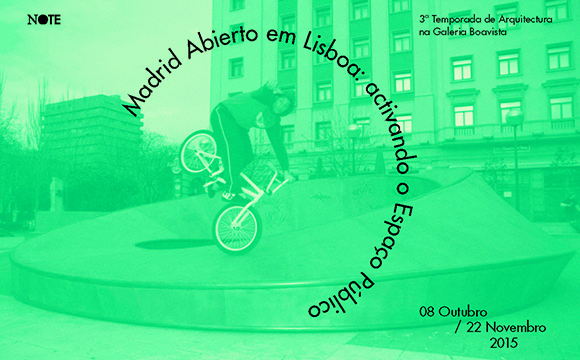 Lisbon, 08.10.2015 - 22.11.2015
Madrid Abierto, a programme focused on the production of artistic interventions in the public space, presents in Mostra Espanha 2015 interventions by Spaniards Diana Larrea, Iñaki Larrimbe, Noaz and the Democracia y Todo Por la Praxis groups are which will be brought face-to-face with those of Portuguese artists who work in the field of public art, new cultural projects associated with the urban environment, and collaborative practices.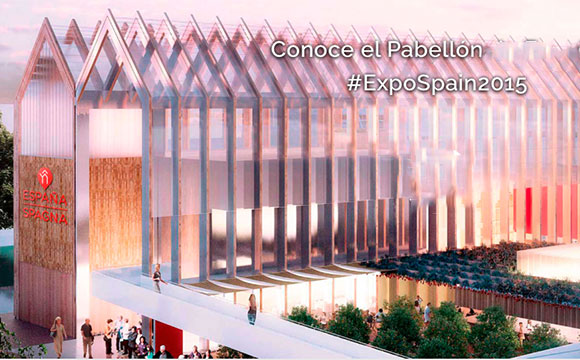 Milán, 1 May - 31 Oct 2015

Innovation and tradition come together in The Language of Flavour, Spain Pavilion at Expo Milano 2015, which is based on three main pillars: a successful chain of food production, the quality and diversity of our diet and cuisine, and sustainable agriculture and farming as a tool to preserve the landscape, heritage and development of alternative models of tourism. The pavilion presents to the world Spain's strengths and unique qualities, based on the main topics of Expo Milano 2015 –Feeding the planet. Energy for life–, with a creative and surprising range of activities focused on the senses.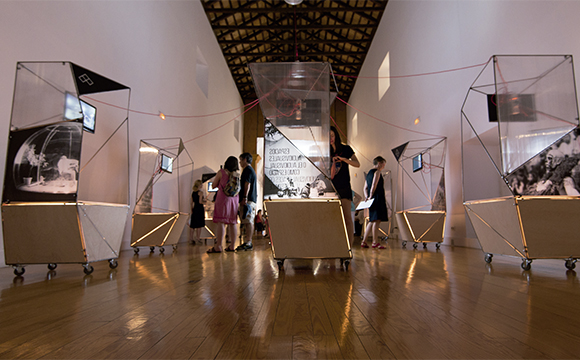 Madrid, 16.09.2015 - 11.10.2015
The exhibition sets out to gauge the current stage scene in Spain and give visibility to performing and musical arts professionals and amateurs by bringing together a broad selection of projects grouped into eight sections – a total of nearly six hundred shows performed in Spain in the past five years. Society is alive and constantly changing. Stage design, as a vehicle for communication and artistic expression, is not unaffected by these changes. In this respect the role played by art schools has been of paramount importance in training the new generations of Spanish stage designers.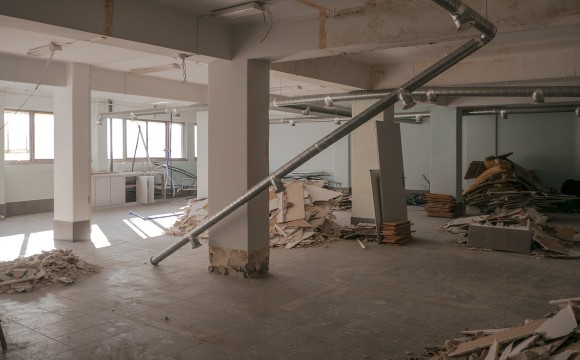 Lisbon, 19.09.2015 - 31.10.2015
The Institutional Critique exhibition programme at Hangar consists of two exhibitions. The second, Plagiarizing the Future, features the Spanish artist Jordi Colomer, who is taking part with the support of the AC/E Mobility grants. Plagiarizing the Future focuses on nonconformist artistic practices in which fiction acts as a tool for future social debate.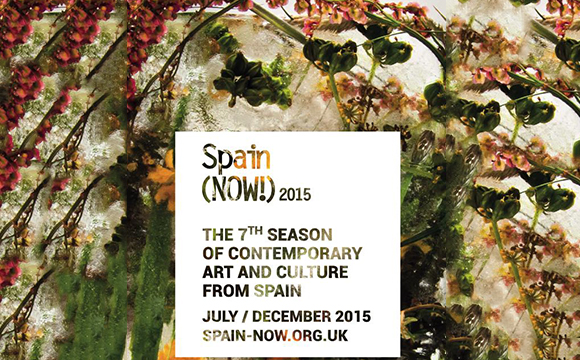 London, 20.09.2015 - 20.11.2015
Spain NOW! is the season of contemporary art and culture from Spain that is held annually in London. Prominent among this year's activities is a programme of debates on social and political strategies for urban and territorial activation developed by architects. Architects will take part in the debate along with British and Spanish experts whose practices are centred on developing urban strategies. Thanks to the AC/E Mobility grants, three Spanish architects are taking part in the event: Ethel Barahona Pohl, Aurora Adalid of the Zuloark group and Gonzalo Herrero Delicado.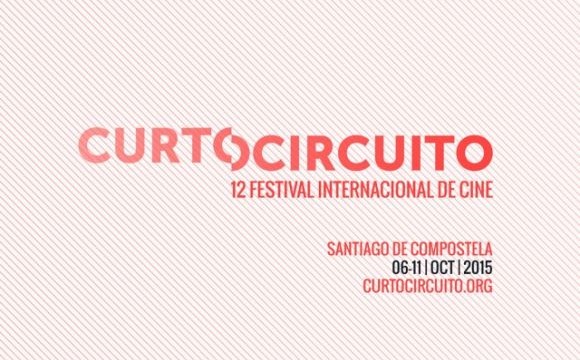 Santiago de Compostela, 06.10.2015 - 11.10.2015
Curtocircuíto is a festival that is committed to its time. It seeks contemporaneity in a plurality of genres, experimentation and training and by involving all audiences in what it has to offer. It is a small, intense festival that is international in scope and where every short film and participating guest is necessary. This year the Danish director Jørgen Leth will be joining the previously announced Aki Kaurismäki as the filmmaker to whom the festival is paying tribute in 2015.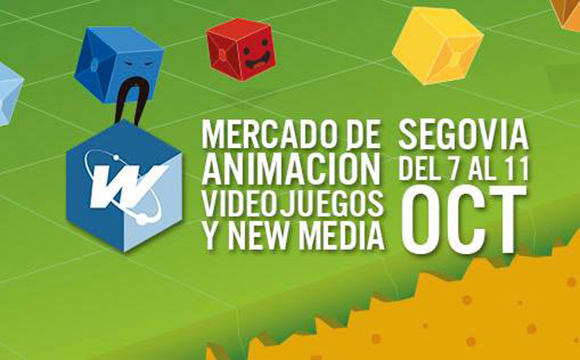 Madrid, 05.10.2015 - 11.10.2015
3D Wire es el mercado más importante de animación, videojuegos y new media que se celebra en España y uno de los más importantes a nivel europeo. Durante 3D Wire tienen lugar conferencias, presentaciones, talleres, reuniones B2B, asesorías profesionales y proyecciones para un público mayoritariamente profesional.AC/E colabora en esta edición del festival apoyando la participación de representantes de las empresas y festivales internacionales Paramotion Films SRL, Auteur de Minuit,Turner Internacional Argentina, New York International Children's Film Festival, Magnetfilm, Canal + Francia, Cake Entertainment y Atlantyca Entertainment.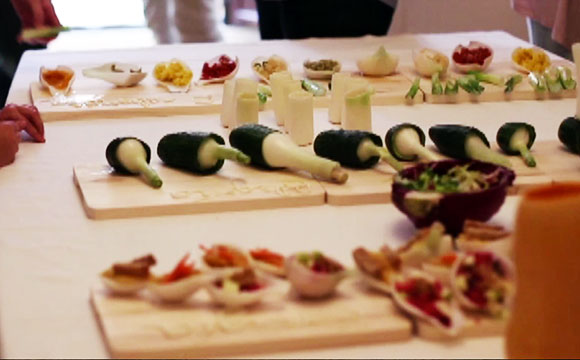 Sao Paulo, 15.09.2015 - 08.11.2015
The exhibition, organized and produced by Acción Cultural Española (AC/E), shows through two hundred objects divided into four sections—Kitchen, Table, Food, and Wine—how design finds solutions to the problems posed over the years by the world of cuisine. And particularly how Spanish culture has come up with ingenious inventions and solutions throughout history. The exhibition will open at the Sociedade Nacional de Belas Artes in Lisboa, on October 22.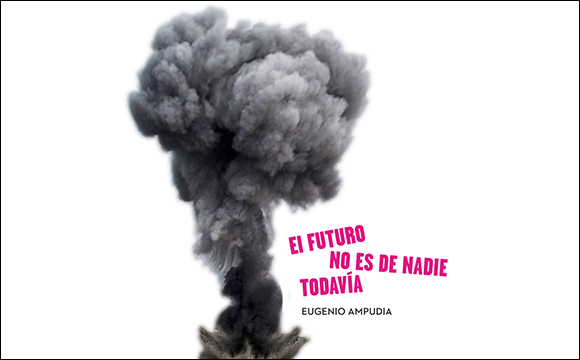 Monterrey, 23.07.2015 - 25.10.2015
An interplay of paradoxes relating to the age we live in through invisible, imaginary and virtual presences is revealed in the exhibition The Future Belongs to No One Yet by the Spanish artist Eugenio Ampudia. The show presents a selection of works through which the artist and the curator Blanca de la Torre set out to reveal all the invisible layers of everyday life by inviting the spectator to experience the work as a trigger of thought and the structures and system we inhabit.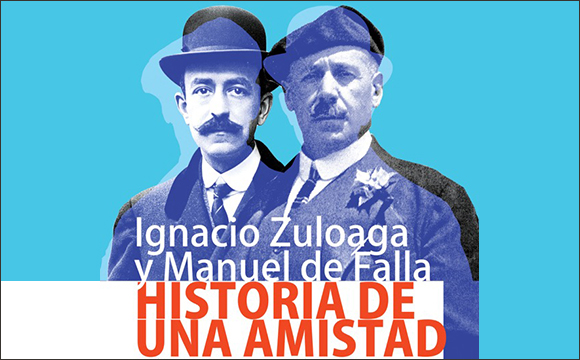 Madrid, 25.09.2015 - 31.01.2016
The exhibition explores in depth for the first time the shared work and the influence that Zuloaga and Falla exerted on each other and on their environment. It traces their friendship, examining the milestone events in their shared history (1913–32). Through the documentation produced by both men during those years and arranged chronologically into chapters – letters, photographs, newspaper articles, the paintings of Zuloaga and the music of Falla – the show creates a constant tension that ends with the stage design for El retablo.