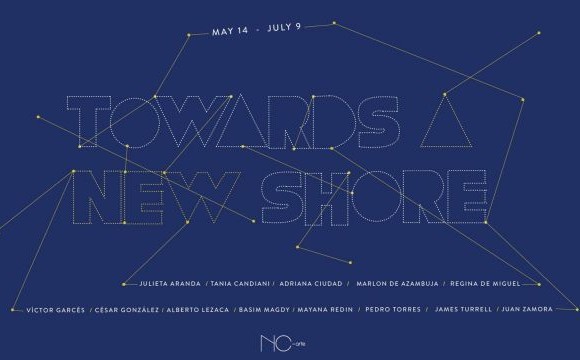 Bogotá, 14.05.2016 - 09.07.2016
Esta exposición colectiva gira en torno a cómo percibimos el universo, esa cúpula que existe sobre nosotros y a la que miramos con asombro y curiosidad. AC/E colabora en el proyecto apoyando la participación de la artista española Regina de Miguel con su obra "Voices of Vanishing Words" (2013).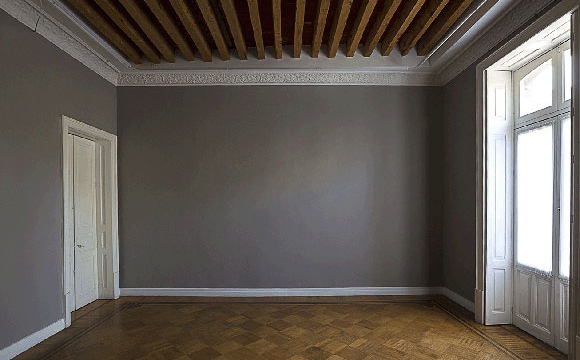 Mexico City, 30.04.2016 - 04.07.2016
Cristina Garrido is one of the six artists chosen to enjoy a residency in 2016. With the support of the AC/E Mobility grants, Cristina Garrido is taking part in the residency at Casa Maauad with his exhibition I have the feeling that the art world is being captivated by Information Industry, an installation that alludes to the language and particular visual elements of contemporary art exhibitions.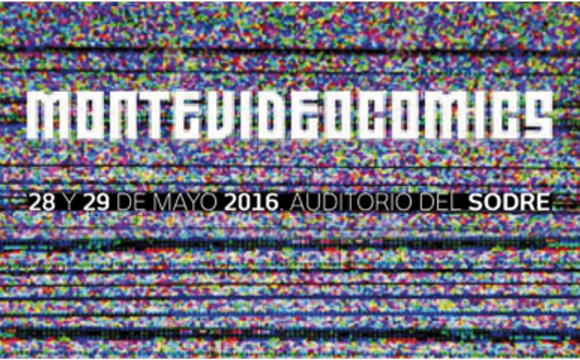 Montevideo, 28.05.2016 - 29.05.2016
Montevideo international comic and cartoon festival started out in 2002 and since then it has grown into one of the main cultural events in Uruguay. Through the PICE mobility grants, AC/E is supporting the presence of Rubén Pellejero, one of Spain's most highly acclaimed comic strip authors, and Javier de Isusi, one of the most promising new names in Spanish comic strip desig
Madrid, 28.05.2016 - 29.05.2016
The Poetas festival is a national and international meeting point for alternative works by artists of words. It allows many poets, publishers and cultural managers to gain deeper knowledge of new expressions.AC/E is taking part in the festival through its visitors' programme, by supporting the participation of publishers, critics and programmers of the leading poetic media and festivals.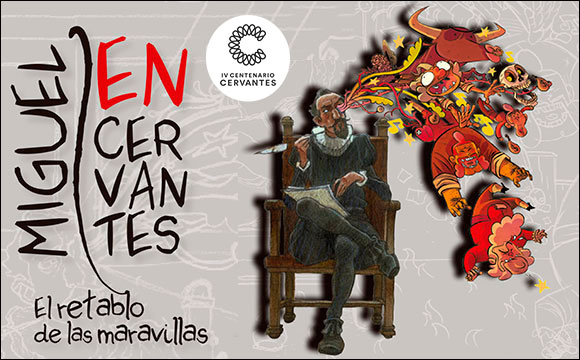 Malabo, 28.04.2016 - 29.05.2016
Miguel En Cevantes is a project designed and based around El Retablo de las Maravillas, one of the eight entremeses (interludes) written by Miguel de Cervantes and published in Ocho comedias y ocho entremeses (1615), which were never performed.
>See Virtual Tour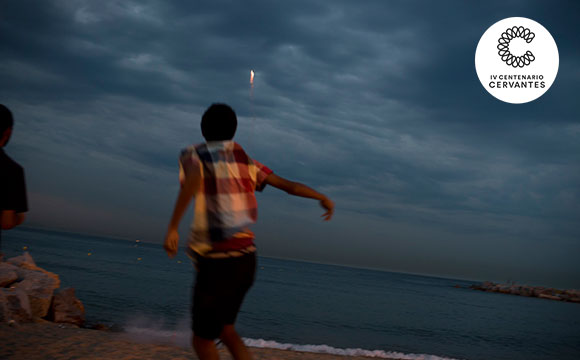 Avilés, 11.05.2016 - 15.06.2016
For this project, Navia followed in Cervantes' footsteps, visually capturing the places and paths trodden by the great author throughout his life – a troubled and uncertain life that is also revealed to us in a veiled manner in his works. The photographs are accompanied by detailed texts and literary quotes
>Read eBook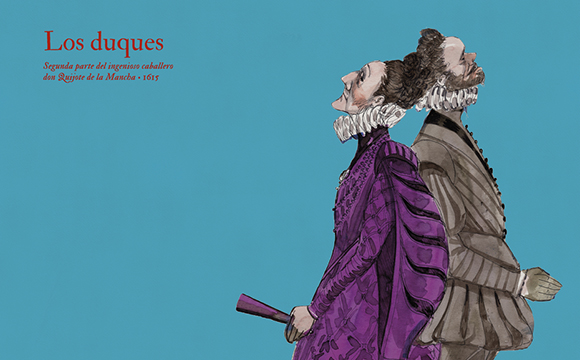 Bogotá, 21.04.2016 - 16.06.2016
This exhibition paints with words and literary creations a historical portrait of Cervantes, guided by the literary characters who populate and give life to his works. Galatea, Persiles and Sigismunda, don Quixote, Sancho Panza, Dorotea, The Knight of the White Moon, The Duke and Duchess, Clavileño, The Licentiate Vidriera (Doctor Glass-Case), Rinconete and Cortadillo, and many more,ilustrated by Pedro Moreno. An invitation to read the books they feature.
>See gallery of characters