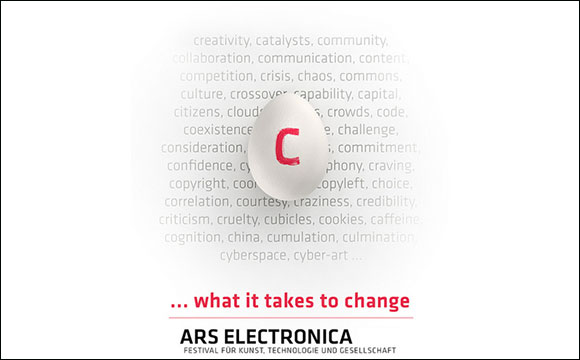 Linz, 03.09.2015 - 07.09.2015
For the 2015 edition of the Festival Ars Electronica, AC/E is collaborating on the presentation of three unpublished projects by Spanish artists Pablo Valbuena, Néstor Lizalde and the duo formed by Félix Luque and Íñigo Bilbao. The avenues explored by each of these artists hold an active dialogue with different disciplines such as sculpture, audio-visual forms and architecture, always generating this dialogue through implementation and processes linked to the new media and digital technology.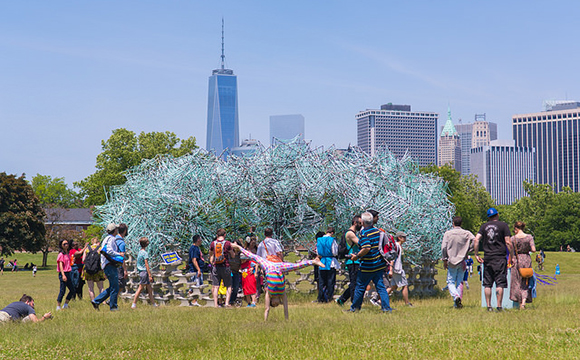 NewYork, 06.06.2015 - 25.09.2015
Esta competición, que va por su quinta edición, resulta cada año, entre junio y septiembre, en un pabellón que funciona como lugar de encuentro para los visitantes en el que se pueden informar sobre los programas culturales de de la isla, disfrutar de lecturas, performances o experiencias interactivas con el arte y el contexto histórico de Governors Island. Este año, el proyecto ganador pertenece al estudio español Izaskun CHINCHILLA ARQUITECTOS. Su propuesta se denomina Organic Growth y se basa en el crecimiento orgánico de las ciudades mientras mantienen un equilibrio con su entorno.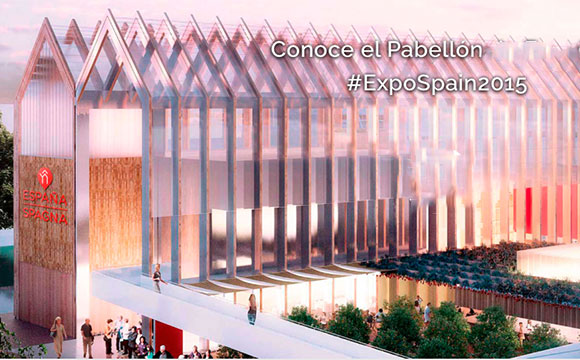 Milán, 1 May - 31 Oct 2015

Innovation and tradition come together in The Language of Flavour, Spain Pavilion at Expo Milano 2015, which is based on three main pillars: a successful chain of food production, the quality and diversity of our diet and cuisine, and sustainable agriculture and farming as a tool to preserve the landscape, heritage and development of alternative models of tourism. The pavilion presents to the world Spain's strengths and unique qualities, based on the main topics of Expo Milano 2015 –Feeding the planet. Energy for life–, with a creative and surprising range of activities focused on the senses.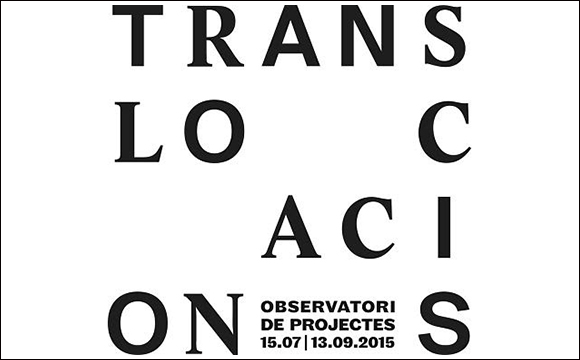 Barcelona, 15.07.2015 - 13.09.2015
This exhibition brings together a series of projects already implemented in several cities by a selection of artists and creators, as well as the various phases developed in the framework of Translocaciones, and also several production projects implemented in the context of the Raval and Gothic districts. Thanks to the support of AC/E's Programme for the Internationalisation of Spanish Culture, José Cortes Valenzuela, of the Chilean national arts council, is attending the opening and working sessions with the Idensitat team, who promoted the project, to learn about the proposals with the idea of subsequently inviting them to Chile to stage a joint long-term project.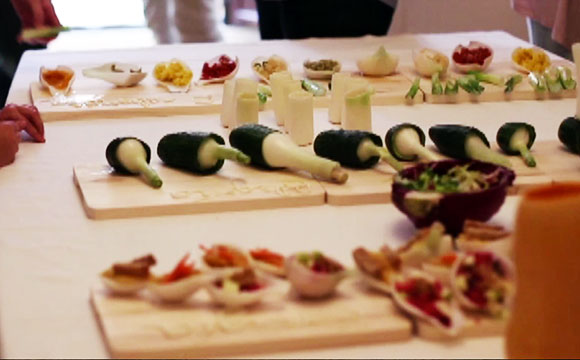 Lisbon, 22.10.2015 - 01.12.2015
The exhibition, organized and produced by Acción Cultural Española (AC/E), shows through two hundred objects divided into four sections—Kitchen, Table, Food, and Wine—how design finds solutions to the problems posed over the years by the world of cuisine. And particularly how Spanish culture has come up with ingenious inventions and solutions throughout history. The exhibitiona is on show at the Museo Franz Mayer in México and at the Dimad (Matadero) in Madrid until 19 July.The exhibition takes a look at how Spanish culture has come up with ingenious inventions and solutions posed by the world of cuisine...Spain's food culture crosses boundaries to compete at the highest level worldwide...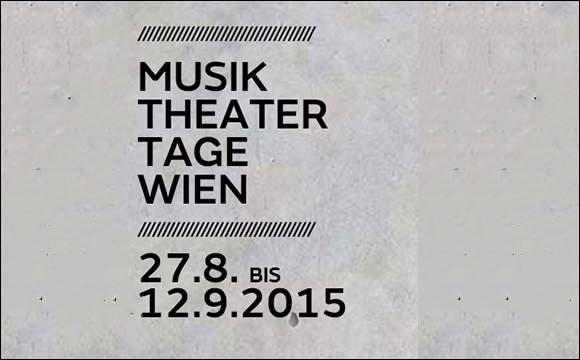 Vienna, 01.09.2015 - 11.09.2015
With the collaboration of AC/E through the Mobility programme, Opera de Butxaca i Nova Creació has been invited by Vienna's Musiktheatertage festival to premiere the opera disPLACE composed by Raquel García Tomás and Joan Magrané and written by Helena Tornero. The opera is based on the controversy triggered by the gentrification of Barcelona.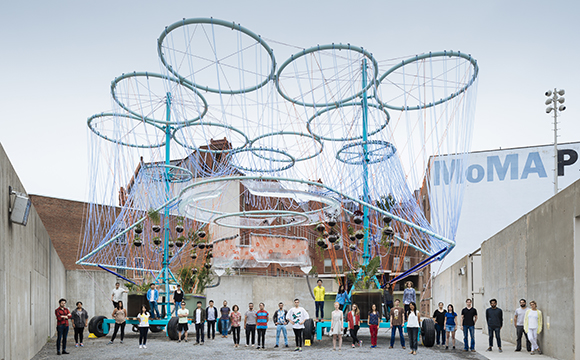 NewYork, 24.06.2015 - 05.09.2015
The artistic installation by Andrés Jaque / Office for Political Innovation, has the shape of a garden that purifies water from the East River and it's at the MoMA PS1 in New York. Andrés Jaque was the winner of the 2015 del Young Architects Program del The Museum of Modern Art and MoMA PS1 New York. More than 2 billion gallons of water circulate everyday beneath New York City. COSMO is a movable artifact, made out of customized irrigation components, to make visible and enjoyable the so-­‐far hidden urbanism of pipes we live by.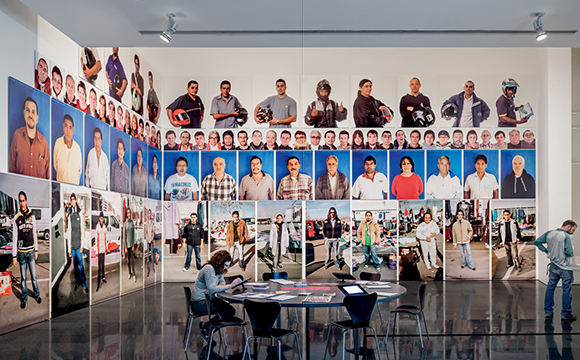 Sao Paulo, 01.08.2015 - 18.10.2015
Since 2004, megafone.net has been inviting groups of people on the fringes of society to express their experiences and opinions through face-to-face meetings and mobile phones,which participants can publishe immediately on the web, amplifying the voices of communities that are often overlooked or misrepresented in the mainstream media.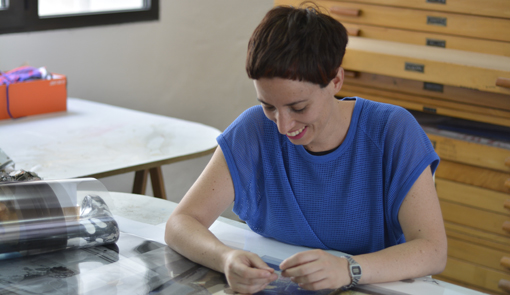 Amsterdam, 01.09.2015 - 31.08.2017
Ateliers is an independent institution founded in 1963 and aimed at fostering the artistic development of young international creators. In 2015 one of the chosen candidates for its residencies was the Spanish artist June Crespo, who will complete her residency between September 2015 and August 2017. In order to develop one of AC/E's goals – boosting the presence of Spanish artists in international institutions – an agreement has been reached with Ateliers on collaborating on the residency of June Crespo.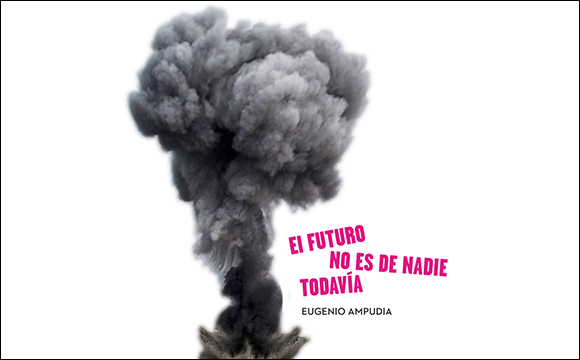 Monterrey, 23.07.2015 - 25.10.2015
An interplay of paradoxes relating to the age we live in through invisible, imaginary and virtual presences is revealed in the exhibition El futuro no es de nadie todavía by the Spanish artist Eugenio Ampudia. The show presents a selection of works through which the artist and the curator Blanca de la Torre set out to reveal all the invisible layers of everyday life by inviting the spectator to experience the work as a trigger of thought and the structures and system we inhabit.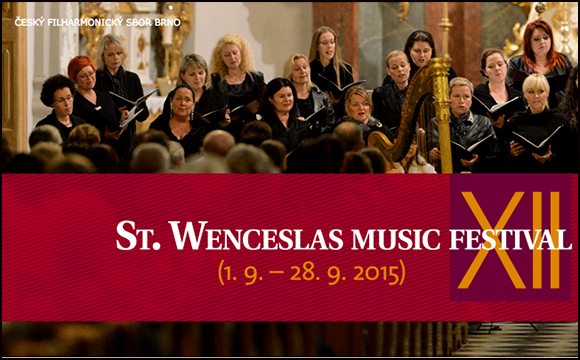 Silesia, 01.09.2015 - 28.09.2015
St. Wenceslao Music Festival is the largest sacred and early music festival in the Czech Republic.With the support of AC/E, the Spanish artists Marta Infante (Mezzosoprano) and Manuel Vilas (harpist) are performing two concerts at this year's festival, the 12th, which are unique for their combination of voice and baroque harp – a combination rarely found in the Czech Republic. The programme includes pieces by Juan Hidalgo, Francisco Valls, Lucas Ruiz de Ribayaz, Sebastián Durón and Italians such as Giulio Caccini and Tarquinio Merula.