Documentamadrid 2017, Madrid International Documentary Festival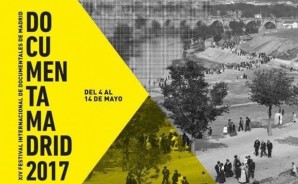 Participants with the support of AC/E (Visitors)
Organised by
With the collaboration of
DOCUMENTAMADRID is a festival devoted to the many expressions of documentary film and the pursuit of paths open to new languages and expressions of this genre of reality. It is a yearly event that brings together creators and professionals and the audiences at whom their works are aimed.

This 14th edition of the festival is open to all writers and filmmakers who are redefining the aesthetic boundaries of film, reaching out to new audiences while maintaining and keeping in contact with a demanding and critical public. It has a total of six competition sections, two national and four international, as well as additional activities such as sessions for professionals, roundtables, courses and forums, among others.

AC/E is supporting this edition of the festival with the PICE visitor grants, which enable international influencers to take part in all the festival's activities in order to familiarise themselves with the latest trends in Spanish documentary film.

The programme also includes a side event, the exhibition PLATEA: Los fotógrafos miran al cine (Photographers look at cinema), organised by Acción Cultural Española (AC/E). It can be visited at Matadero Madrid from 4 April to 7 May and surveys the work of 40 photographers who have turned their attention to the world of motion pictures, from their own particular approach, at some point in their careers. The intention is to portray how some of Spain's leading photographers view the cinema. Their gazes – documentary, conceptual, artistic – are diverse, though all of them, using the creative possibilities of the medium, share the same admiration and empathy that movies arouse in audiences.
Comments (0)