Edinburgh International Film Festival 2017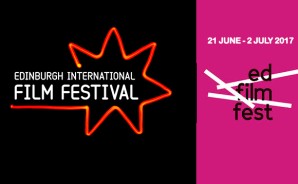 Participants with the support of AC/E (creators)
Organised by
The Edinburgh International Film Festival (est.1947) is the longest continuously running film festival in the world showcasing UK, World and International premières from established and emerging filmmakers from all over the world. It hosts a wide range of public screenings and education, talent development and industry-based activity for adults, young people and school-children. They are also a charity which depends on the support of cultural funders and international partners to make it happen.
This edition celebrates the 70th Anniversary, and it will feature special anniversary public events. Its programme includes over 100 premières, in-person Q+A events and outdoor film screenings, as well as industry-talent networking events with UK film distributors. These celebrations will celebrate its history as well as looking ahead to the new: its work-in-progress events will feature excerpts from films still in production being presented for the first time.
AC/E supports the UK Premiere in the Festival, with 2 screenings, of the documentary by Guillermo Garcia Lopez, 'Delicate Balance' and
of Pedro Aguilera's new film, 'Sister of Mine'
. After the film there will be a Q+A with the directors for ticketholders.
'Delicate Balance' is about issues that affect and change us all. Through three stories that span three continents and the weaving thread of
messages brought to us by Uruguayan President, José 'Pepe' Mujica, we see ourselves reflected in the lives of African Migrants, Spanish Workers, Japanese Salarymen, and realize that, in the end, we are all the same. In the end, we are not alone.
In 'Delicate Balance' a filmmaker discovers a video featuring his younger half-sister on a sex site. He hasn't seen her for a while and decides to pay her a visit. He quickly becomes fascinated by her. With an unflinching gaze, this new drama by Aguilera (La influencia) dissects the dark, disruptive aspects of watching and making films.
Comments (0)