Internationalisation Programme of Spanish Playwrights in France 2017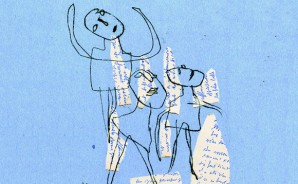 Participants with the support of AC/E (creators)
Organised by
In accordance with one of its lines of action – internationalising Spain's culture sector – AC/E has devised a specific programme for boosting the presence of Spanish playwrights in France, in collaboration with the French editorial
Les Solitaires Intempestifs,
through the translation and publishing of three works os Spanish playwriters.

A committee of the performing arts experts Miriam Gómez (CDN) , José Gabriel López Antuñano (professor of drama and thater critic) , David Peralto (director of La Joven Compañía) and Alexandra Moreira da Silva (Les Solitaires Intempestifs) selected the works:
Gertrude Stein no es el nombre de un piano
, by Francisco Javier Suárez Lema,
Canícula. Evangelio apócrifo de una familia
by Lola Blasco and
El deseo de ser infierno
by Zo Brinviyer.
Comments (0)