The group Juan Perro participates, with the support of AC/E, at various festivals in Mexico and Cuba to present his album "El Viaje", Juan Perro's seventh studio album, within his "Vagamundo" project.
Santiago Auserón along with Joan Viñals Giménez, Gabriel Amargant March and Miguel Jiménez Lujáncon form this group that travels in collaboration with different symphony orchestras of several cities. They continue the activity carried out in previous editions both in theaters and in the universities of Harvard, Princeton, New York, Ibero-American of Puerto Rico, or the Cultural Center Kirchner of Buenos Aires.
CONCERTS
27 de noviembre: Guadalajara (México), Foro FIL, 21:00h.
29 de noviembre: Matanzas (Cuba), Sala José White, 17:00h.
30 de noviembre: La Habana (Cuba), Fábrica de Arte Cubano, 21:00h.
01 de diciembre: La Habana (Cuba), Teatro del Museo de B. A., 19:00h.
05 de diciembre: Aguascalientes (México), Teatro Aguascalientes, 20:00h.
07 de diciembre: CD México, CCEMX, 19:00h.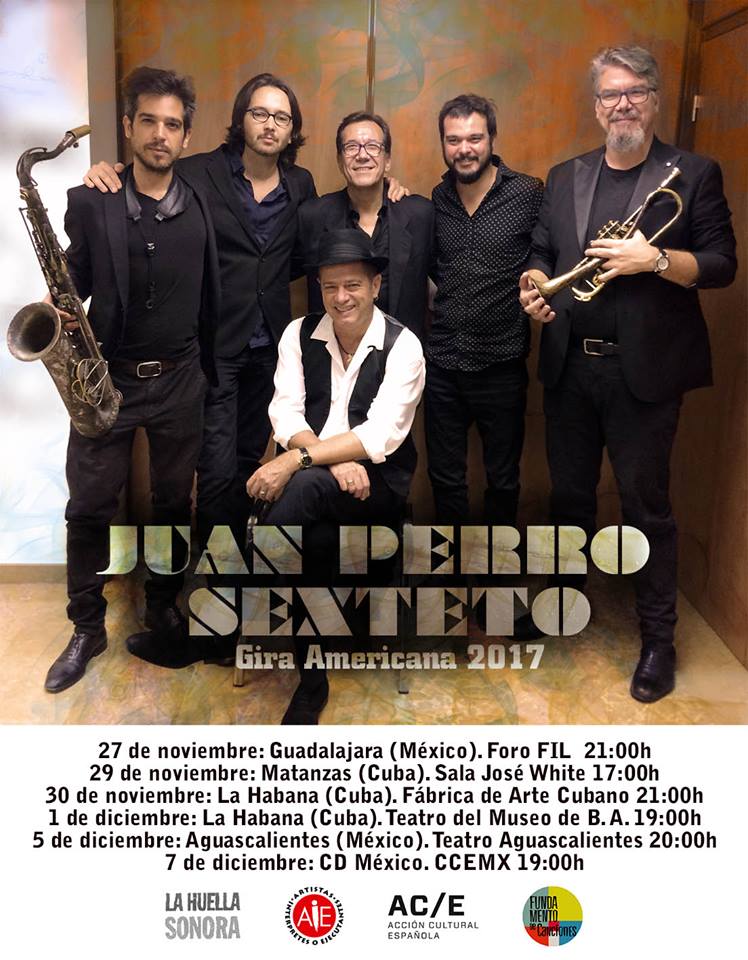 Read more
Read less