Les Rencontres d'Arles 2017. 'Blank Paper: Histoires du présent immédiat'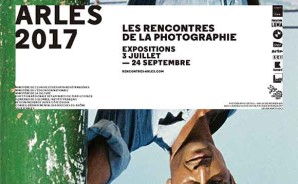 Creators
Organised by
With the collaboration of
Les Rencontres d'Arles is an annual summer photography festival founded in 1970. It has an international impact by showing material that has never been seen by the public before. In 2015, the festival welcomed 93,000 visitors. The specially designed exhibitions, often organised in collaboration with French and foreign museums and institutions, take place in various historic sites. The Rencontres d'Arles has revealed many photographers, confirming its significance as a springboard for photography. The festival Rencontres d'Arles is held annually during July, August and September.

AC/E supports for this year's edition of the Rencontres the exhibition 'Blank Paper: Histoires du présent immédiat' (Stories of the Inmediate Present) that shows the most recent works of the Spanish collective Blank Paper and also reflects how exchange and the collaborative creative process of this large group have generated a fertile field for photographic creation in Spain.

Artists: Julián Barón (1978), Ricardo Cases (1971), Federico Clavarino (1984), David Hornillos (1974), Alejandro Marote (1978), Óscar Monzón (1981), Bernardita Morello (1984), Miren Pastor (1985), Michele Tagliaferri(1980), Fosi Vegue (1976), Antonio M. Xoubanova (1977)

At the beginning of the 2000s, a group of photographers established a collective in Madrid in order to develop their work and create a common intellectual space. This was Blank Paper. Ever since, their photography has continued to develop following a practice that includes collaboration and exchange among its principal characteristics. Far from official institutions and circles, these photographers succeeded in building an independent network of production, exposition, and distribution based on solidarity. This was a risky but necessary venture, as the times brought not only great social change, but also a profound economic crisis. This exhibition gathers together the most recent works of the Blank Paper collective, along with works of other photographers in their orbit. The mutual confidence and complicity created over years of learning together.
Comments (1)