Sismògraf 2017, Festival de dansa a Olot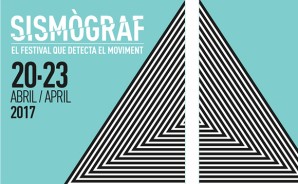 Participants with the support of AC/E (Visitors)
Jong Ho Lee, Siddance
Organised by
With the collaboration of
The festival has brought all sorts of dance performances to Olot's Teatre Principal, as well as to the city's streets, parks and squares. Parallel activities are also organised to bring dance closer to citizens, such as the DanDanDansa suitcases and the project Tots dansen. The festival is now one of Catalonia's strategic performing arts festivals alongside the circus festival Trapezi de Reus, the Fira Tàrrega street theatre festival and La Mostra d'Igualada children's and youth theatre festival.

Sismògraf strives to be the epicentre of dance in Catalonia with a two-fold purpose in mind: to act as a dance market and festival at the same time. Providing a space for professionals and artists to come together and thereby increase the number of dance performances in cities' cultural programmes and, at the same time, to afford the public the opportunity to enjoy dance shows of all kinds and formats.

For the past three edition AC/E has supported the participation of international professionals from the performing art sector, so they can learn about what is new in the Spanish market.


Comments (0)