The National Theater Company of Mexico: 'La hija del aire' by Calderón de la Barca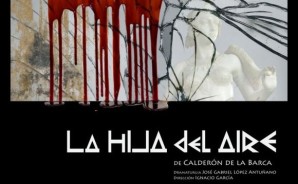 Participants with the support of AC/E (creators)
Organised by
With the collaboration of
The National Theater Company is an association of artists, workers, promoters and spectators of the performing arts, whose fundamental purpose is the creation and dissemination of a stable, dynamic and plural repertoire of theater.
At the recent Cervantino festival in Guanajuato, "Numancia" by Cervantes premiered and now "La hija del aire" by Calderón de la Barca is presented during the month of April 2017.
The company, made up of Mexican actors, stages an adaptation of José Gabriel López de Antuñano
of the original Spanish playwright
, and with the scenic direction by the also Spanish Ignacio García.
In parallel to the "La hija del aire" essays, the actors participate in two workshops, which address the following themes:
A) An approach to the figure, the historical context and the literary work of Calderón;
B) A study on the way of saying the verse and the understanding of the rhetoric of it;
C) A joint work of the artistic team and the actors, that facilitates the understanding of the lexicon of the text, the nature of the characters and other aspects of the montage.
Ignacio García and José Gabriel López Antuñano conduct the workshops. This are designed as work in progress. The rehearsals begin in February 2017 and the workshops are held during the second week of December 2016 and during the month of March 2017.
Comments (0)