World Youth Jazz Festival 2017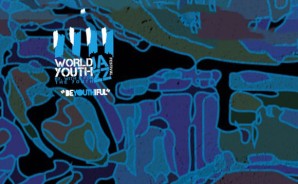 Participants with the support of AC/E (creators)
Organised by
With the collaboration of
Based on the brainchild of a Malaysian Jazz personality, the World Youth Jazz Festival (fondly known as WYJF) took off with its first installment at Dataran Gemilang in 2012. It has since become an annual free jazz festival held every first weekend in May with other supporting events, featuring some of the best jazz acts globally.

In 2017 the festival celebrates its 6th Edition where it will present different artists from various cultural backgrounds to Malaysia. As such, WYJF has explored many jazz artist internationally, including Spain, and has invited Carmen Cervantes & Fran Molina Jazz Flamenco Trio, with the support of AC/E, to perform at their events in 2017 which include:

30 April 2017: International Jazz Day
3 May 2017: WYJF MUSIC FOUNDATION FUND-RAISING DINNER
5, 6 & 7 May 2017: WYJF 2017
12 & 13 May 2017: Borneo Jazz Festival

The Festival promotes Spain's cultural elements to an international audience as well as increasing exposure for Spanish jazz artists in Malaysia.

Comments (0)