FIL Lima 2017, Lima International Book Fair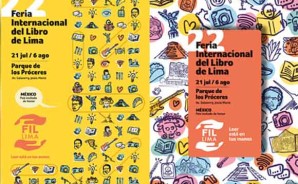 Participants with the support of AC/E (creators)
Organised by
With the collaboration of
Lima International Book Fair, FIL LIMA, has been the biggest and most representative and prestigious publishing and cultural event in Peru for more than twenty years. Organised by the Cámara Peruana del Libro, for seventeen days it brings together national and international authors, publishers, booksellers and readers to celebrate books and reading.

During the seventeen days this year's FIL LIMA ran, more than eighty internationally renowned actors took part. Prominent among them was the delegation from Mexico, which is this year's guest of honour country.

Visitors to the fair enjoy the latest from publishers and a packed cultural programme including book presentations, concerts, exhibitions, tributes, workshops, roundtables, theatre performances, film screenings and expressions of the performing arts. Important national and international writers take part in the programme of cultural activities, which is staged with the firm support of more than a hundred exhibitors, booksellers and publishers, publishing funds, universities, public and private publishing institutions.

Every year FIL LIMA also holds a string of professional conferences where writers, publishers, booksellers, literary agents, distributors, teachers and other book professionals meet to discuss issues and learn, as well as creating a favourable climate for business.

Important awards are presented at FIL LIMA, such as the FIL LIMA literature tribute, which is granted every year to a Peruvian male or female writer in recognition for their distinguished career and contribution to Peruvian literature. Another is the Cámara Peruana del Libro prize for short novels, which is awarded to the author and work that win the competition organised annually by the CPL.

AC/E supported the participation of Spanish authors who visited the fair in advance of Spain's participation as honorary guest country in 2018.
Comments (0)