Park Film Fest 2017 International Film Festival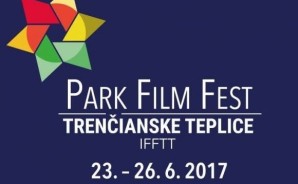 Participants with the support of AC/E (creators)
Organised by
With the collaboration of
The International Film Festival in Trencianske Teplice (Slovakia) has more than 20 years of tradition. It focuses on auteur filmmaking and on actively
encourage discussions about cinematography. They focus on
film about women and students, with a preference for non-traditional film formats.
In 2017 the festival focuses on Spanish and Brazilian cinematography, and features an international competition of feature films made by women auteurs, and an international competition of student films. With regards to Spanish cinematography, five contemporary Spanish movies have been selected that will let the Slovak public experience the topics and personalities in Spain's flourishing cinema that would otherwise be impossible to see in Slovakia.
AC/E supports the participation of Nely Reguera, with her film "Maria y los demás". She will also participate in a masterclass and discussion panel about her film to give the audience a closer look at the matters depicted in the film and help them make a deeper connection between the Spanish and Slovak cultures.
Comments (0)