Since the year of its establishment, the Spanish Architecture and Town Planning Biennial –
Bienal Española de Arquitectura y Urbanismo
, formerly the Spanish Architecture Biennial – has been incorporating into its overall programme a number of specifically architecture-related activities organised by the various collaborating institutions and a travelling exhibition which each year features the works that are shortlisted and win awards in each of the categories on account of their qualities.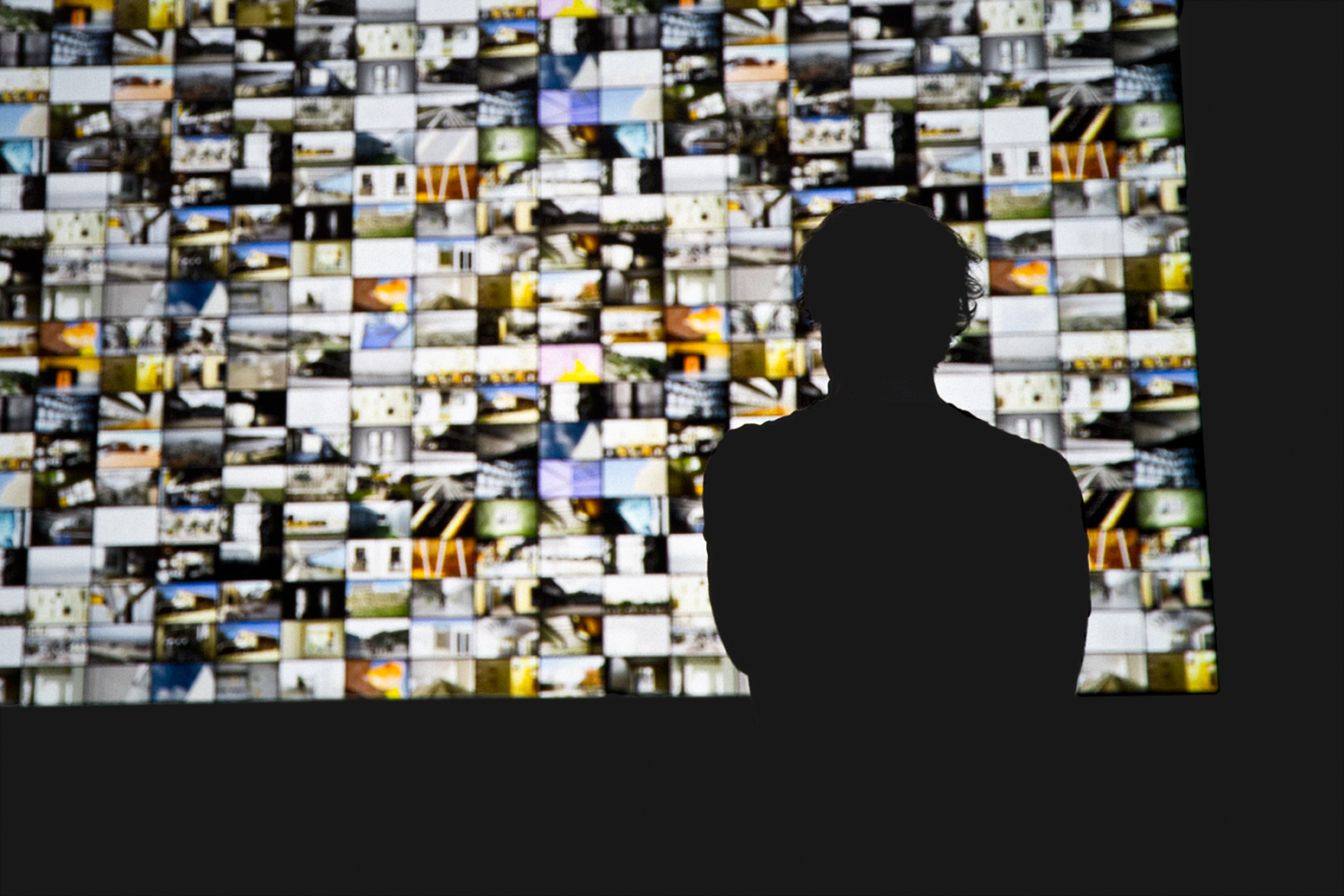 The theme of the 2013 biennial was 'Inflexión/Turning Point', and the award-winning and shortlisted projects focused on rehabilitation, a town planning based on change, and an architecture that is environmentally friendly and not costly to maintain.
As a result of this call and of the selected works, the Ministry of Development, with the collaboration of AC/E, is organising and producing the
Live Architecture
exhibition designed by the young architects' studio Taller de Casquería.
Live Architecture shows the award-winning architecture from a close and dynamic approach. The centrepiece of the exhibition is a major video installation that conveys not only the value of the prize-winning projects but also how they are used and experienced and how they behave over time, in daylight and with night illumination. Its design allows it to be shown simultaneously in several cities and in different formats.
The exhibition project was presented at the 12
th
Spanish Architecture and Town Planning Biennial (BEAUXII). Its aim is to make known the award-winning architecture in use, by showing the different stages of activity and how spaces are understood through their users. The focal point of the exhibition space is a black box with a large screen that displays all the information. All the buildings selected by the biennial are shown, evidencing their relations and unique features. Cross-cutting readings are made as equivalent or contrasting situations appear and are related on the screen. Management software was specially developed for this purpose to coordinate the different live entries in relation to the pool of recorded videos. A red light bulb would light up when live connections were made.
Inflexión / Turning Point from Reframe on Vimeo.