To mark one of the most important commemorations of this decade in the literary world – the 400
th
anniversary of the death of
Miguel de Cervantes Saavedra
(Alcalá de Henares, 29 September 1547 – Madrid, 22 April 1616) and
William Shakespeare
(Stratford-upon-Avon, c. 26 April 1564 [July] – 23 April [July]/ 3 May 1616 [Greg.] – Hay Festival, AC/E and the British Council are organising this project to examine the impact these two geniuses have had on universal literature. Their texts have been adapted and analysed countless times and their influence has been so great that they are essential figures in Spanish and English culture.
Book presentation:
Biblioteca Nacional de España (Madrid):
7 April 2016, 19
.00 with
Soledad Puértolas, Marcos Giralt, Vicente Molina, Nell Leyhson and Manuel Rodriguez Rivero.
British Library (London): 12 April 2016, 18
.30 - 20.00. More info >

Feria del Libro de Bogotá: 1 May 2016.
Hay Festival Hay on Wye:
28 May 2016: 13.00 - 14.00 h. Hisham Matar, Yuri Herrera, Marcos Giralt.
29 May 2016: 14.30 - 15.30 h. Nell Leyhson, Rhidian Brook, Vicente Molina Foix.
19.00 -20.00 h. Valeria Luiselli, Salman Rushdie, Kamila Samshie, Juan Gabriel Vasquez.
Hay Festival Queretaro (Mexico)
2 - 5 September 2016.

Hay Festival Segovia
25 September 2016 (Palacio Quintanar, Segovia)
12.15 h: Conversation between writers Deborah Levy, Kamila Shamsie and Marcos Giralt Torrente.
13.30 h: Conversation between the translator and editor Daniel Hahn, y Galaxia Gutenberg editor Joan Tarrida.

Hay Festival Arequipa, Perú
9 December 2016, Biblioteca Vargas Llosa (Arequipa):
16.00 h: Conversation about the book between Ben Okri and Neil Leyshon.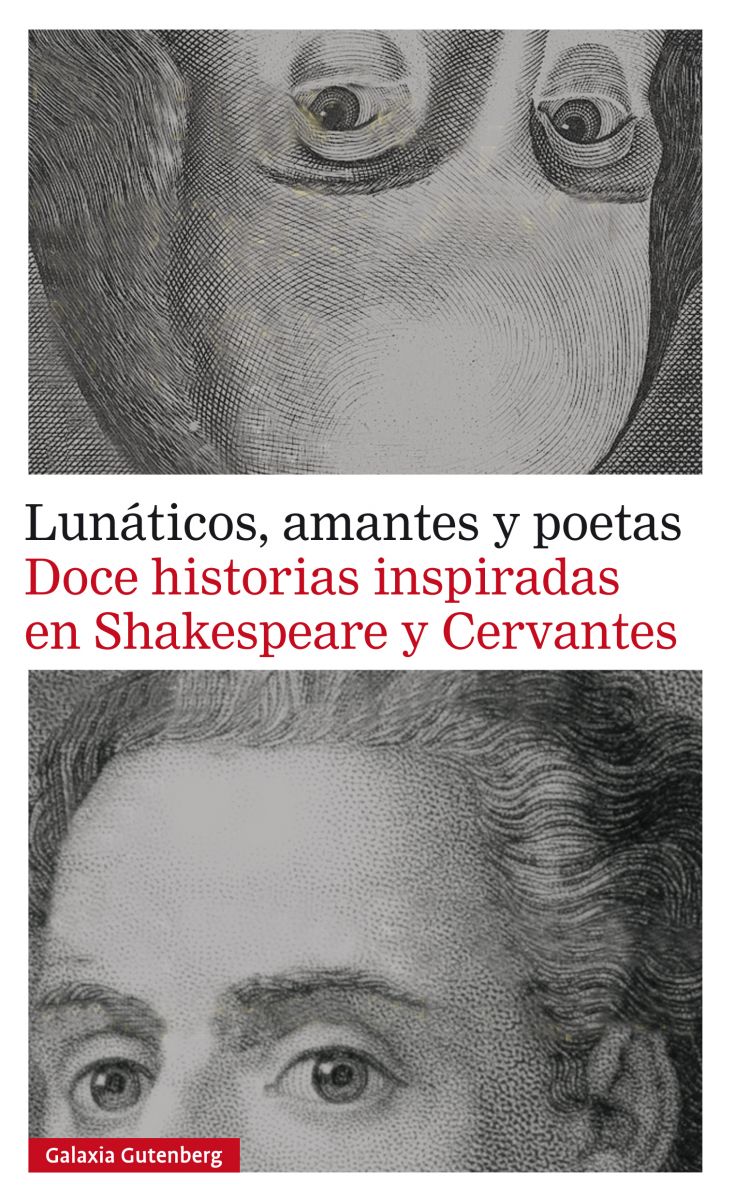 The project pays tribute to these two great authors through the work of twelve contemporary writers – six English-speaking:
RhidianBrook, Deborah Levy, Nell Leyshon; Hisham Matar, Ben Okri, Kamila Shamsie y Salman Rushdie (author of the introduction)
and six Spanish-speaking:
Marcos Giralt Torrente, Yuri Herrera, Valeria Luiselli, Vicente Molina Foix, Soledad Puértolas and Juan Gabriel Vásquez.
They will each write an original, unpublished work paying their own particular literary tribute to Cervantes and Shakespeare. In order to show the repercussions and international influence of these two major literary figures, the English-speaking writers will concentrate on Cervantes' oeuvre, while the Spanish-speaking writers will take that of Shakespeare as a reference.
The collection of these stories is in a printed book with an edition in Spanish (Galaxia Gutemberg) and one published in the United Kingdom (And other stories).
There will be presentations during talks with the authors at Hay Festival Wales, Hay Festival Segovia and other Hispanic Hay Festivals.
>First chapter avalaible for reading (only in Spanish)